Hello Everyone!
Sorry for missing Work in progress Wednesday yesterday. I had intended to write my post in the evening after arriving at my dorm room, but I had some unexpected issues…. I had traveled 2 hours by train to my dorm only to realize upon arrival (at around 9 that evening), that I hadn't brought my keys with me. Or a toothbrush, but that was easily remedied by purchasing a new one. The keys weren't as easily fixed. I could get a replacement key, but it would cost me 75 euro's (approximately 100 dollars!) to get it straight away. A hotel would easily cost the same. It seemed ridiculous to pay so much for something so little. So I jumped, though less than enthusiastically, back on my train straight away, and after another 2 hours on the train arrived back where I started with nothing to show for it except for the aches and pains of a 4,5 hour train ride. I stuffed my keys in my bag and went straight to bed. This morning I had to get op 4 in the morning to catch a ride with my dad, who had been sweet enough to drive me to my dorm room in time for my exam as the train would't get me there on time. Thanks again Dad! 
I made my exam and it went pretty well! But as a treat for myself I got me something nice. And for a yarn addict that spots a pretty good amazing 50% off sale on awesome yarn on Etsy that is often a soft lushious yarn.
I was supposed to limit myself to one, but ended up with 2. But with the 50% I really only paid for one anyway, so it doesn't count right?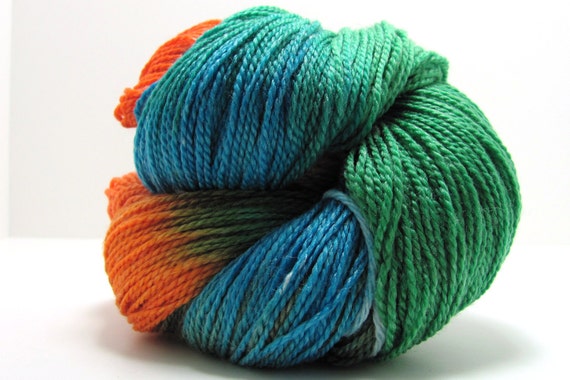 I got a skein of Ode to the Sea Sock in Koi Pond by Perfect Day Yarns.. These colours just really want to be a nice pair of socks and you really can't find something like this often. It's very unique. It's usually costs around 23 dollars, but now I only paid half!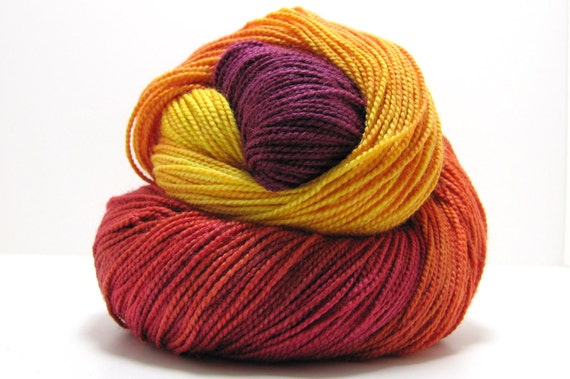 This is Silk Crush Sock Yarn in the colour Summer Dusk by Sweet Georgie Yarns. This is normally around 28,5 dollars, but again half off! These colours are so bright and pretty. I couldn't resist.
And the best thing? This great sale is still going on! Check out the etsy shop still here. You enter the code ADDIE50 at checkout and get 50% off your yarn. Do mind: shipping costs aren't taken into account until after the discount has been taken into consideration. You don't get half off the shipping costs!
Are you going to take advantage of this deal?
Oh! Another note. the ode to the sea sock yarn has been discontinued, but this shop still has some left in stock! Yay, rare yarn!
Love, Renée
ps. I'm in no way affiliated with this shop, just really wanted to share this with you!